Sandstone Mountain Ranch or The Sandstone Ranch, located in beautiful Llano, Texas on the Llano River.  Trophy and management whitetail hunting available.  Exotics hunting available year round.  Fishing and ranch/safari type tours also available.  Located less than 1 hour west of Austin, Texas on Highway 71 East.   Over looking a beautiful lake at the foot of the Sandstone Mountain, sits our first class, luxury lodging and accommodations.  New ownership and new management in 2012.  Sandstone Mountain Ranch, Sandstone Ranch, Sand Stone Ranch, Sand Stone Mountain Ranch, www.SandstoneRanchTexas.com   www.SandstoneRanch.com   www.Sandstone.com  www.SandstoneMountain.com   www.SandstoneMountainRanch.com   SandstoneRanchTexas.com   SandstoneRanch.com   Sandstone.com  SandstoneMountain.com   SandstoneMountainRanch.com   Llano, Austin, San Antonio, Dallas, Houston, Burnet, Burnnet, Marblefalls, Marble Falls, Johnson City, Fredericksburg, Texas, Llano River Ranch, Whitetail Hunting, Whitetail Hunts, Trophy Whitetail Hunting, Cheap Hunts, Bow Hunting, Packaged Hunts, Management Hunts, Cull Hunts, Day Hunts, Reasonable, First Class Lodging, Lodge, Lakes, Mountains, Bow Hunting, Bow Hunters, Exotics, Exotic Hunting, Fallow Hunting, Fallow Buck Hunts, Pig Hunting, Hog Hunting, Pig Hunts, Hog Hunts, Axis Hunts, Axis Hunting, Black Buck Hunts, Black Buck Hunting, Blackbuck Hunts, Blackbuck Hunting,  DeAnn Dee Anderson Dungan Brian Dungan, Albert L. Anderson, Al and Jeanne Anderson, Fishing, Fish, Bass Fishing, Catfish, Pay to Fish, Boat, lake, lakes, ponds, Ranch Tours, Zoo Tours, Zoo, Safari, Photo Safari, Zoo Tour, Red Kangaroo, dromedary camels, grants zebra, whitetail, fallow, axis deer, blackbuck antelope, gemsbok, elk, red deer, stag, Fallow bucks for sale, Fallow shooters for sale, black buck for sale, black buck shooters for sale, blackbuck for sale, blackbuck shooters for sale, fallow for sale, fallow forsale, blackbuck for sale, blackbuck forsale, black buck for sale, black buck forsale, axis for sale, axis forsale, red kangaroo for sale, red kangaroo forsale, exotics for sale, exotics forsale, Deer For Sale Hill Country Texas Llano Axis For Sale Kangaroo For Sale Red Kangaroo Breeder Dromedary Camel Breeder Camels For Sale Axis Deer Breeder Axis For Sale Blackbuck Antelope Breeder Black Buck Breeder Blackbuck For Sale Black Buck For Sale Whitetail Breeder Grants Zebra Breeder Zebra For Sale Fallow Breeder Hunting Trophy Hogs Pigs Exotics For Sale in Llano, Texas.  Raising red kangaroo, dromedary camels, blue eyed paint camels, grants zebra, whitetail, fallow, axis deer and blackbuck antelope.  Raising quality exotic animals for breeders and hunting operations.  

Copyright 2012.  All rights reserved Sandstone Mountain Ranch - Llano, Texas

A Division of Albert L Anderson FLP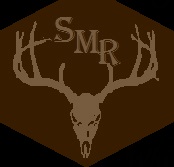 Sandstone Mountain Ranch

Texas Trophy Whitetails & Exotics

Llano, Texas - 1 Hour NW of Austin

Whitetail Hunting Prices

ALL INCLUSIVE - NO HIDDEN COSTS

Special Packaged Whitetail Hunts   -   Season: Oct - Feb (Gun or Bow)

DAY 1 ARRIVE 1:00 PM - HUNT EVENING

DAY 2 - HUNT ALL DAY (or fishing and tours)

DAY 3 - DEPART AT 11:00 AM - HUNT MORNING

Up to 149.9       $ 3500


BONUS FREE DOE in Oct & Nov ONLY
150-159.9          $ 5500

160-169.9          $ 7500

170-179.9          $ 9500

180-189.9          $ 11500

190-199.9          $ 13500

200-200+           $ 15500 + $250/inch over 205

**Any Drop Tine 1" or more will add $1000 to the package

**MLD Level 3 Whitetail Buck and Whitetail Doe Tags are furnished

**MLD Level 3 Whitetail Deer Season - We hunt October through the end of February

                                                                     Guns and Bows can be used all season

**Does are    $ 200         (guides choice)

BONUS FREE DOE with each Whitetail Package in Oct & Nov ONLY

Your Packaged Hunt Will Include The Following:

FREE UNLIMITED HOGS!!!!

BONUS FREE WHITETAIL DOE in Oct & Nov ONLY!!!

First Class Lodging

Rib Eye Steaks are always served for one night of your hunt!

Meals  - DAY 1:  Snacks Available All Day / Every Day





Dinner


DAY 2: Continental PreHunt Breakfast
                            Hot Breakfast Brunch Casserole after Morning Hunt





Lunch




Dinner


DAY 3:  Continental PreHunt Breakfast
Linens and Towels

Private Fridge & Gun Racks in Rooms

Private Full Bathroom in Rooms

Individually Climate Controlled Rooms

WIFI Available

Dish TV in Lodge

Pool Table & Poker Table

Texas Sized Fire Pit

Non-Alcoholic Beverages, Refreshments, and Snacks

Professional One on One Guide

Transportation to/from Field

Use of Gun Range (20 yard up to 500 yard targets)

Trophy Bass Fishing (catch and release - bring your own tackle)

Ranch Tours

Field Dressing/Gutting and Cold Storage of Game

Hunt from our NEW Top of the Line MB Ranch King Blinds

Safari Hunting and Stalking also Available

Packages DO NOT include:

Hunting Licenses or Fees

Fishing Poles or Equipment

Gun or Bow Rental (not offered)

Gratuity or Tips for Guides

Transportation to or from the Ranch

Ammunition

Taxidermy

Shipping Harvested Game

Skinning/Capping/Quartering ($50 charge)

Game Processing

**$600 Non-Refundable Deposit Due to book a Packaged Whitetail Hunt. 

**Balance of Package is due prior to departure if you kill or wound your trophy!

**Trophy Fee for a second animal is the Package Price less $600

**All Trophy Deer harvested must be 5 ½ years and older

**Gun and Bow Hunting is available - Oct thru Feb

**Smallest caliber of rifle allowed for hunting is a .243

**Check in is 1 PM the first day of your trip and check out is 11 AM the last day.

**Please arrive no later than 2:00 PM to sight your gun in and prepare for the evening's hunt.

**All hunters/guests must be 14 yrs and older.  All minors (under 18) must be accompanied by a parent or legal guardian.

   Only 1 Non-Hunter/Guest per Hunter allowed.  Rate for Non-Hunter/Guest is $200/night.

We can help you with arrangements for processing, shipping meat and taxidermy with one of our local processors and taxidermist!  You will be responsible for these costs.


**  We DO NOT hunt released, tagged, pen raised deer  **

Sandstone Ranch takes pride in pasture raising our own herds of whitetails and exotics on over 2800 acres!!!!


$600 Non-Refundable Deposit Due to Book Your Hunt!!!!

Balance of the Package is Due if You Kill or Wound an Animal!!!!



FREE UNLIMITED HOGS!!!

(available after you harvest your trophy animal)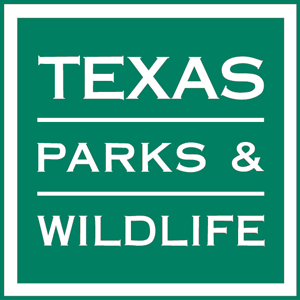 (CLICK ABOVE)

Texas Hunting License

Information

Purchase On-Line!!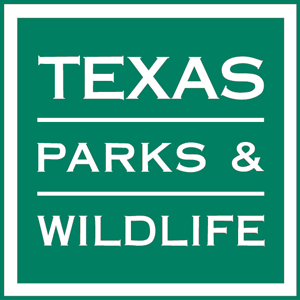 (CLICK ABOVE)

Texas Hunting License

Information

Purchase On-Line!!

**  ATTENTION ** 

We will no longer offer Hunting or Fishing on the Sandstone.  Thank you to all of our customers and clients over the past years.